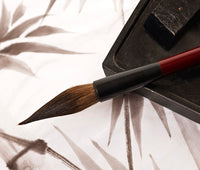 Italian Creativity, Japanese Excellence. This is NOBìKA style. Memorable. Just like you.
NOBìKA eyewear speaks for itself. Of its history. Its innovation. Its style. Formed from Italian Design and Research and handmade by selected Japanese Master Craftsmen. Inspired by an intimate passion for excellence, these craftsmen render it a work of art: something truly inimitable and unique.
CARPE DIEM Collection - Limited Edition
A TRUE HYMN TO LIFE   Inspired by a tattoo from the old school, CARPE DIEM is the "Limited Edition" Collection by Nobìka.
The collection is a true hymn to life.
The sterling silver detail represents a "skull with a rose" with the meaning of "seizing the moment...Carpe Diem". 
CARPE DIEM   The sense of the combination of these two emblems is obvious: the skull, emblem of death and the end of a life lived fully, represented by the flowery rose at the top of its freshness.
This union is able to remember and symbolize the transience of life, the ephemeral youth and beauty, and that life must be lived to the full, because once passed, it will certainly not return, and it will regret. This is why we must not let it escape, but live intensely every moment. 
Only 100 available in the world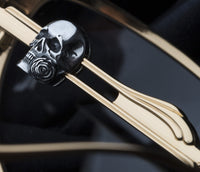 HAVE A LOOK TO CARPE DIEM Collection
Vibes from the tribe ......
I love the frame. It's very hard to find large square frames for a smaller face.

Lauren | NY
Audacious, sensual, sublime. NOBìKA glasses let your style stand out.